Organic Children's Propolis Extract 20%
Certified Organic Propolis, is rich in flavonoids noted for their therapeutic properties. Ideal for children or those who can't support alcohol, it contains 20% Propolis in a non-alcoholic solution and can be taken directly or mixed into beverages, honey, yogurt or even oatmeal!
20
people are viewing this right now
Known for a multitude of important properties, Propolis enhances the body's immune system and with an eye dropper, makes it easy to consume in any beverage or directly down the throat. We use it frequently to treat early signs of a sore throat or even mouth ulcers. Mixed into a non-alcohol solution of organic fructose, it's ideal to offer kids or even adults who can't tolerate alcohol.
Filled with numerous flavonoids, Propolis has been proven to posses many important properties, including
 - antibacterial
 - antiviral
 - antioxidant
 - antitumor
 - anti-inflammatory
In fact, recent research has found Propolis enhances the effects of prescribed antibiotics, protected against negative effects of vaccines and sped up the healing of bone fractures. It's even been found to increase the success of chemotherapy!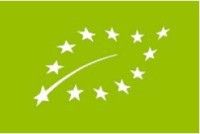 Our Organic Propolis is certified to contain 20 active flavanoids, documented for having anti-fungal, antiviral and antitumor properties, thanks to such flavonoids as Pinocembrin, Galangin*, Chrysin and Caffeic Acid.
*Galangin, a well-known bioflavonoid found in Propolis harvested from Poplar trees, is specifically documented for its effectiveness in the following studies:
Click here to find the latest research on our blog.
Equipped with an eye dropper, it's easy to dispense on the spot, down the throat or in your favorite beverage or cereal.
The 1oz, (30ml) bottle has a recommended serving of 20 drops per day, providing 280mg.
‎Ingredients:
‎Fructose syrup*, Italian alcohol-free Propolis extract* (20%), natural aroma, citric acid.‎
‎*Ingredients from Organic Farming.‎